Gorebagg And His Music
Gorebagg has been involved in the music scene throughout his life. This involvement includes folk singing in the Village, playing bass in many of the NY jazz clubs, creating 300+ albums with Union Label & Cloister Recordings, founding member of Faxl, and amazing music teacher children and adult noobs (guitar, drumming, flute).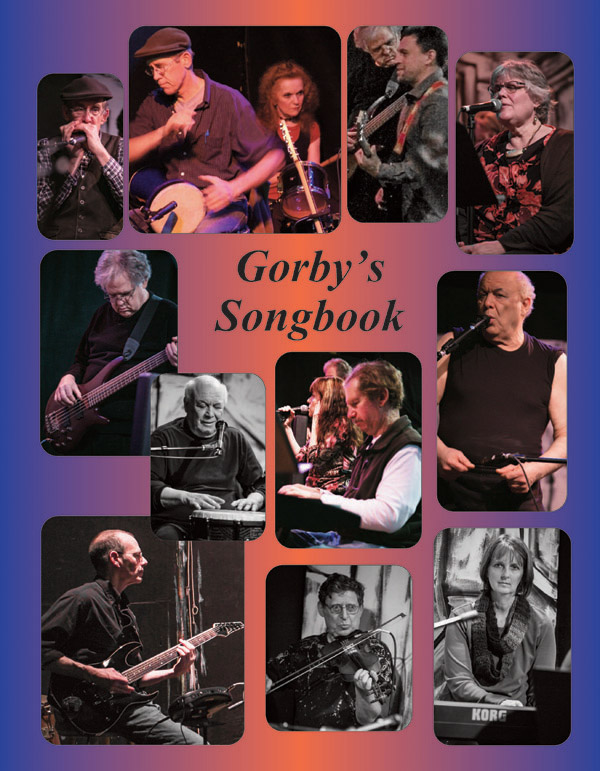 by E.J. Gold
Gorby's long awaited songbook is in print. You can get your copy from Gateways Books and Tapes.
The format is 8.5" x 11" with a coil bounding that opens flat for easy reference when on a music stand or table top.
From the back cover:
All the major 4th way songs you've ever heard in one big volume. One hundred and ninty-five + songs! With easy guitar parts you can do.
FYI, Gorby has invited people to improvise their own accompanying music as he often does when performing these songs.
The songbook comes with 9 sections: Green Felt, Evolutionary Rags, Angels, Gaming with Gorebagg, Gorby Songs, TF2, Ride That Carousel, Hot Night in Hell, Bag Ladies from Hell.
Over the course of the past few years, Gorebagg has taught a series of critically aclaimed music classes. These include guitar, flute and drumming. The classes were designed to be completely accessible to the total noob player and provide inspiration to the seasoned pro. They did a great job of this. more info...